Being in the indoor ag industry, we view sustainability as an essential part of our company culture. We believe in the importance of taking care of the incredible planet we call home. That is why we are committed to making sure that we're doing our part to protect the environment.
Our commitment to sustainability includes improving the efficiency of our clients' businesses, reducing our carbon footprint, minimizing waste, and supporting reforestation initiatives around the world.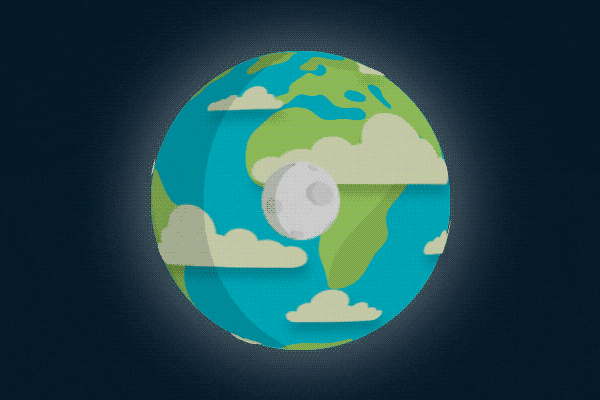 In 2006, Surna's co-founders Brandy and Stephen Keen decided to do something about the lack of efficient, application-specific HVAC technology available to cannabis cultivators. Back then, growing indoors had not been a common practice outside of the black market cannabis industry. And due to its prohibition, it was not something that could be tested and innovated upon on a commercial market scale.
"My husband was a hobby gardener," says Brandy. "But the technologies that were available to people in hobby gardening were so wasteful and silly. People were trying to cultivate indoors using things that wasted so much energy and took so much time and maintenance to manage."
Since our founding, we have strived to provide efficient equipment that provides indoor cultivators with HVAC designed specifically for their grow rooms. "Our job as engineers is to create the most energy-efficient environment possible," says Troy Rippe VP of Operations and Development. "40-50% of your energy bill is consumed by the cooling, heating, and dehumidification system. So if we're not designing the best systems possible for that operational expense, then down the road as prices go down and people are fighting to stay in business, you're spending more money than you need to."
While reducing a grow's energy consumption can help lower their operational costs, it is also beneficial to the environment and surrounding community. For instance, High Desert Relief, an Albuquerque cannabis cultivator, reported 25% lower energy consumption after installing LED lights and a Surna climate control system.
While we offer energy-efficient options for climate control, we also aim to provide solutions that reduce water waste. Durango Cannabis Company located in Colorado is able to reclaim 98% of its water by integrating its irrigation and HVAC systems.
Not only do we offer energy and water efficient climate control solutions to our clients, but we have also made great strides in reducing our own environmental footprint.
Like many others, we transitioned our team at headquarters to work remotely in response to the COVID-19 pandemic, with the exception of those on the production floor. In 2021, we made the decision to continue remote work as part of our normal operations in the future. This decision was made to support our hard working team as they enjoy the perks of working from home, as well as to minimize our footprint. In daily commutes alone, we have already saved *over 11 thousand gallons of gasoline.
In addition to remote work, we have moved other areas of operation to the digital space to reduce paper and plastic waste. Where possible, we now ship our equipment with a single sheet of paper with warnings and a QR code to access the full product manual online. When manuals can stretch between 20 and 100 pages, the number of trees saved adds up quickly!
While these are just a few of our in-house initiatives, we are always looking for more ways to improve as a sustainable company.
Have any ideas for how we can improve? Contact Us!
Planting trees is one of the best ways to combat the damaging effects of climate change. Trees help clean the air we breathe, filter the water we drink, and provide habitats to over 80 percent of the world's terrestrial biodiversity. Trees also provide tremendous social impacts by providing jobs to over 1.6 billion people, empowering women in underdeveloped nations, and supporting communities devastated by environmental damage.
That is why we've teamed up with One Tree Planted, a nonprofit with the goal to combat climate change by planting trees. For every commercial project contract signed, Surna will give One Tree Planted funds to plant 20 trees. These contributions will go toward forest fire recovery efforts specifically.
The latest forest fire season on the west coast of North America has been extreme. But an impactful way to help the affected regions directly is by planting trees. Reforestation is one of the best ways to restore a healthy environment after fire damage, in which the soil and surrounding landscape are significantly damaged. One Tree Planted plants trees in a variety of different locations affected by the fires, with a current focus on Oregon and British Columbia. They only plant local native tree species, and reforestation is begun after professional assessments are made to determine where human intervention would be most ecologically beneficial due to a lack of natural regeneration.
Learn more: 20 Trees Planted For Every Commercial Project
*This estimate was produced based on the following assumptions: 1. The average employee's commute to the Boulder headquarters is 20-miles. 2. The average car receives 25 mpg. 3. 18 employees commuting to the office, excluding production and other already-remote workers. 4. Remote work began on March 16th, 2020.